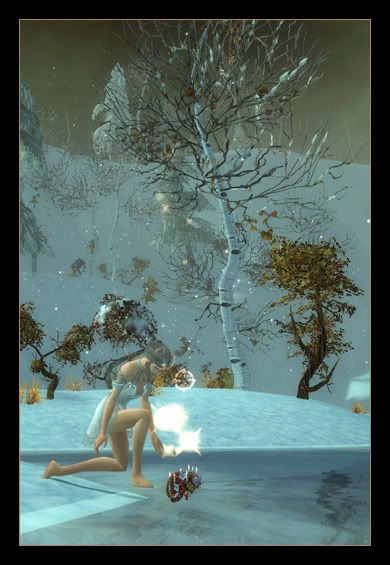 Yay, festival hats! One of the best excuses to go out there for a photosession ;)
The Wreath Crown Dwayna gave to her followers this year bears great resamblence to Saint Lucy's crown.. I tried to tie some of 13th of December tradition in this shooting, but - shame to admit - I decided to check the details and background AFTER I went shooting, so I did get the IRL part all mixed up... But Tyria ain't IRL, so let's not be very picky ;) I must say that the hardest part of the session was founding apropriate backgrounds... Took me and my little pretty helper (credits to Robin!) more than one hour..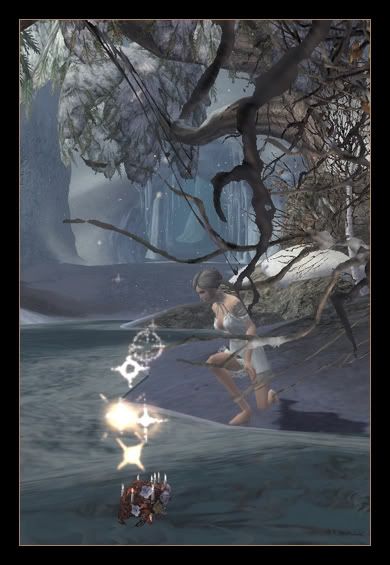 A crown of flowers and lit candles cast on icy waters by a maiden in white in hope of waking up the sun and ending winder... A very romantic picture I couln't resist!