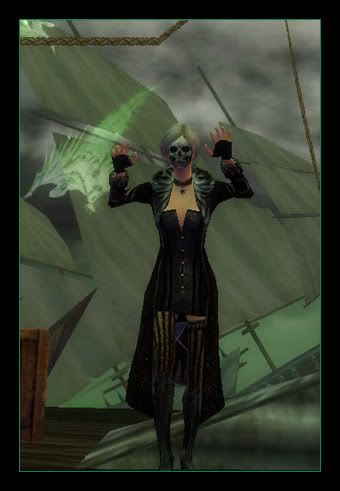 Peek-a-Boo!
Kamadan Halloween '09 mask is, I guess, one of the best so far. LA's not even worth mentioning, at least not now.
Happy Halloween!
Don't forget to do UW quests, they're fun, different, new and rewarding!
PS. Only after I decided to prepare the SS for posting I realized I didn't have AA on. Darnn.