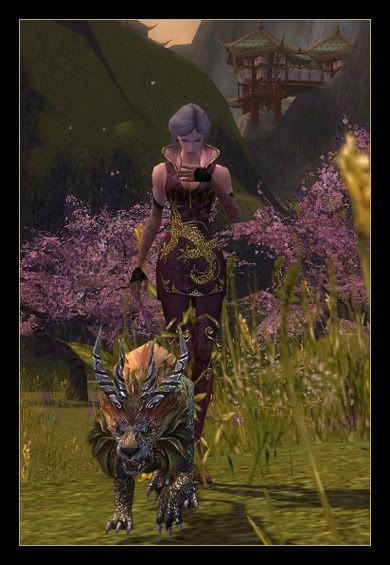 Finally!
When I first saw Nian back in 2007, I
fell in love
. While still playing Guild Wars, I always dreamed that one day, a Miniature Nian will be introduced for me to be able to carry it around with me all the time.
I must say I am wondering if some Dev was peeking on my blog and decided to grant my wish? Because there it was - 3rd birthday purple miniature!
If that is so, thank you!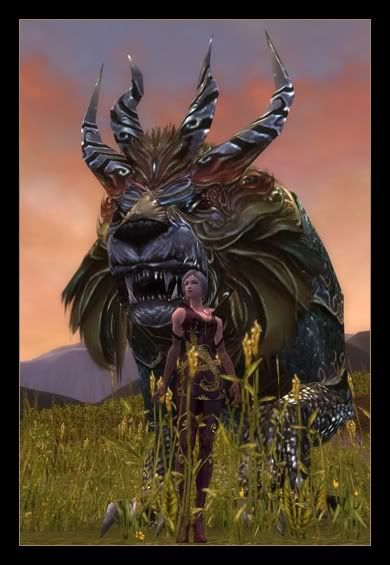 (That's how my baby looks when he's pissed off)
I only have one problem with my Nian (whom I think I'll be calling Shiro) - he doesn't match any of my regular outfits :(