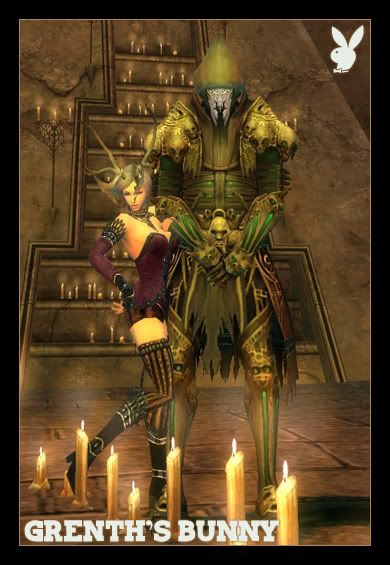 Sexy and Glamour, Grenth's Bunny is a symbol of welth and power every hero dreams of!
Wouldn't you like to be served by a Bunny like that? Sure, the price is hight (your soul), but it's well, well worth it!
So join now the exclusive, VIP Club of Grenth (with a moderate fee of one Glob of Ectoplasm a month... and your soul, of course), located in beautiful, secluded Plains of Underworld and treat yourself some luxury and fun!*
*"Look, but don't touch!" rule applies! touching the Bunny is, naturally, strictly prohibited; unless, of course, you're Grenth, who you naturally ain't.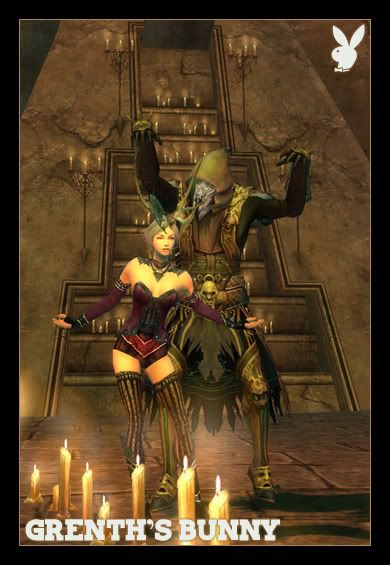 Even Lord Grenth himself ain't resistant to Bunny Charm!
Noone stays unaffected, when Bunny does The Dip :D