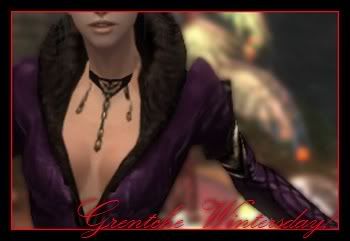 Cher asked a friend to make a photo of her with Wintersday's tree at the back to make some occasional postcards with.
Apparently, the friend was of the opposite sex... So what she got was a photo of a "if you stare at this photo long enough, you might see a tree; we asure you it's there" kind.
Well, it has to do...
PS. When the heck did she have time for plastic surgery?!? She became jealous of the Ritualists i guess.... :(