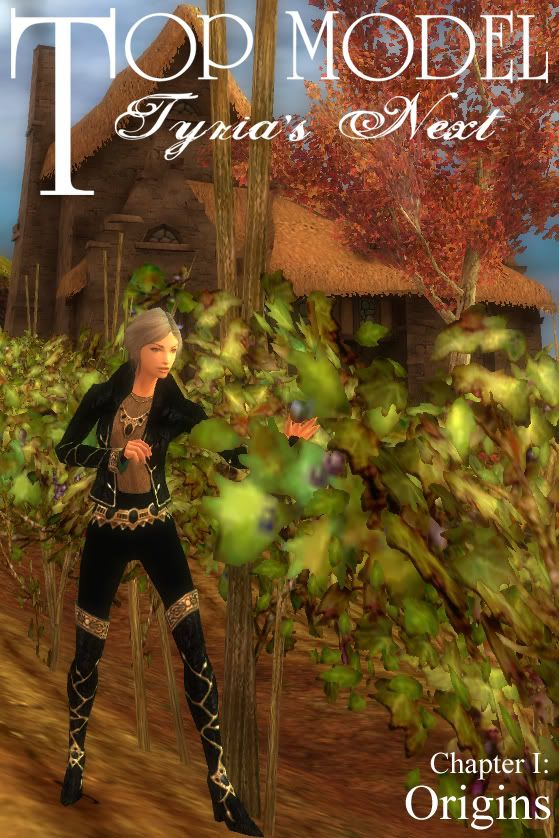 First chapter of the original TNTM; the idea of the assignment is quite obvious: show your character's origins.
Cherrie is Tyrian-born. My game mates all know well how I feel about pre-searing Ascalon (and I ain't the only one), in short: I love it, it's the most beautiful place in whole Tyria; when I left pre with Cher and saw post, I almost stopped playing as I couldn't stand hw ugly it was in comprasion... All my other characters (except my latest ele - made in pre because of her pretty face ;) ) were born on other continents so I wouldn't suffer post-searing Ascalon anymore...
Anyhow, as I already said, Cher is Tyrian-born, tho when I think of her, I think of her as of a Kurzick. But since I loved pre so muh, I decided to photograph her in Ascalon surroundings, so here she is: picking a grape at her parent's wineyard.