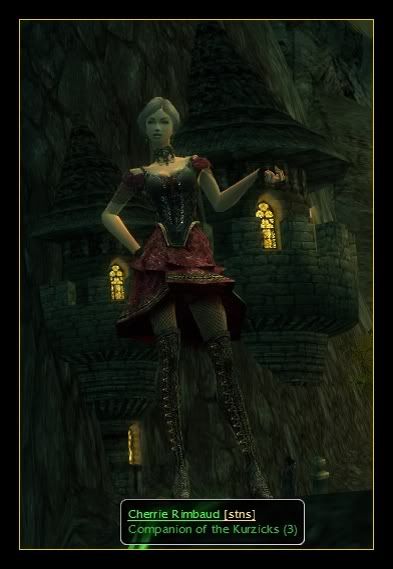 My favourite title at the moment... because it seems so undecent to me :P
Anyone else here familiar with
Firefly
series? This is who
Companions
are there:
In the television series Firefly and its feature film sequel Serenity, a Companion is a skilled, well-educated and well-respected member of a guild of professional courtesans/entertainers, somewhat similar to oiran. While they do frequently engage in a form of state-sanctioned prostitution, they are nonetheless treated with a great deal of respect and deference from nearly everyone (as seen in several episodes, including "The Train Job"), though non-guild prostitutes (as seen in the Firefly episode "Heart of Gold") are generally treated in the reverse, even if they are former Guild members.
Inara Serra, one of the central protagonists of Firefly, is a licensed Companion, and Companions, the nature of the Companion profession, and the Guild, all feature prominently in the series.
Registered Companions are culturally well-educated with training in a number of areas, including psychology (as indicated by the exchange between Inara and Saffron, and comments from Inara later in the episode as well, in "Our Mrs. Reynolds"), music (as mentioned by Nandi in "Heart of Gold"), fencing (as seen in the episode "Shindig"), and languages, as well as unarmed martial arts (indicated in the film Serenity)
As revealed in material from the Serenity DVD and from the shooting script featured in Serenity: The Official Visual Companion, in the "core" planets they are typically trained from a very young age.
And because of that link, I think I ain't going to advance Kurzick track any further :X Cherrie is a Companion anyways :P