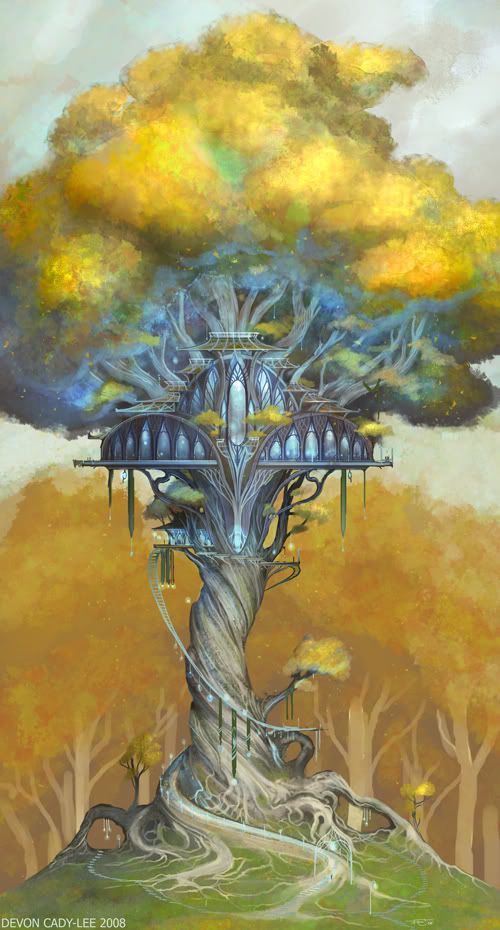 Lothlorien made me squee (and my computer cry and sweat)...
The House of Celeborn (as it is named in the game), or Galadriel's Court is simply... magical, even among other trees in Caras Galadon, it's details come together creating something truly special. Some of them are unique for this place only (or only here used in this, and not other, manner), something one should mark carefully as LotRO is mostly build with and from reusable elements.
The attention to detail in the design is astounding and most of those elements can be traced - though sometimes in modified form - in how the place looks like in game. Do you see the swirly way up the root of the great mallorn tree, appearing in pastel blue on the detail?
Yes, it's there as well as the minor branch somewhere at its end.
The circular platforms like giant steps are there too, and so are of course the huge structures just beneath the leaves of the mallorn... and the lanterns hanging down from too.
And if you look closely, you'll notice lanterns hanged on the gatelike-roots... and they are there too.
The place is stunning, but truth be told... it could have been done better. I love Caras Galadon, but every time I look at it's panorama I can't stop thinking that the platforms as they ended up in game don't look as organic and natural on the mallorns as they could be. Gorrem managed to achieve the symbiotic look, or at least I think so. Art department scored lower in here, but still... The place leaves me speachless.
Gorrem:
Another rare environment piece of mine, done for Caras Galadon. This was my interpretation of Galadriel's courtroom from the exterior, which was described as a giant mallorn tree in the middle of a clearing supporting many flets, reachable only by ladder.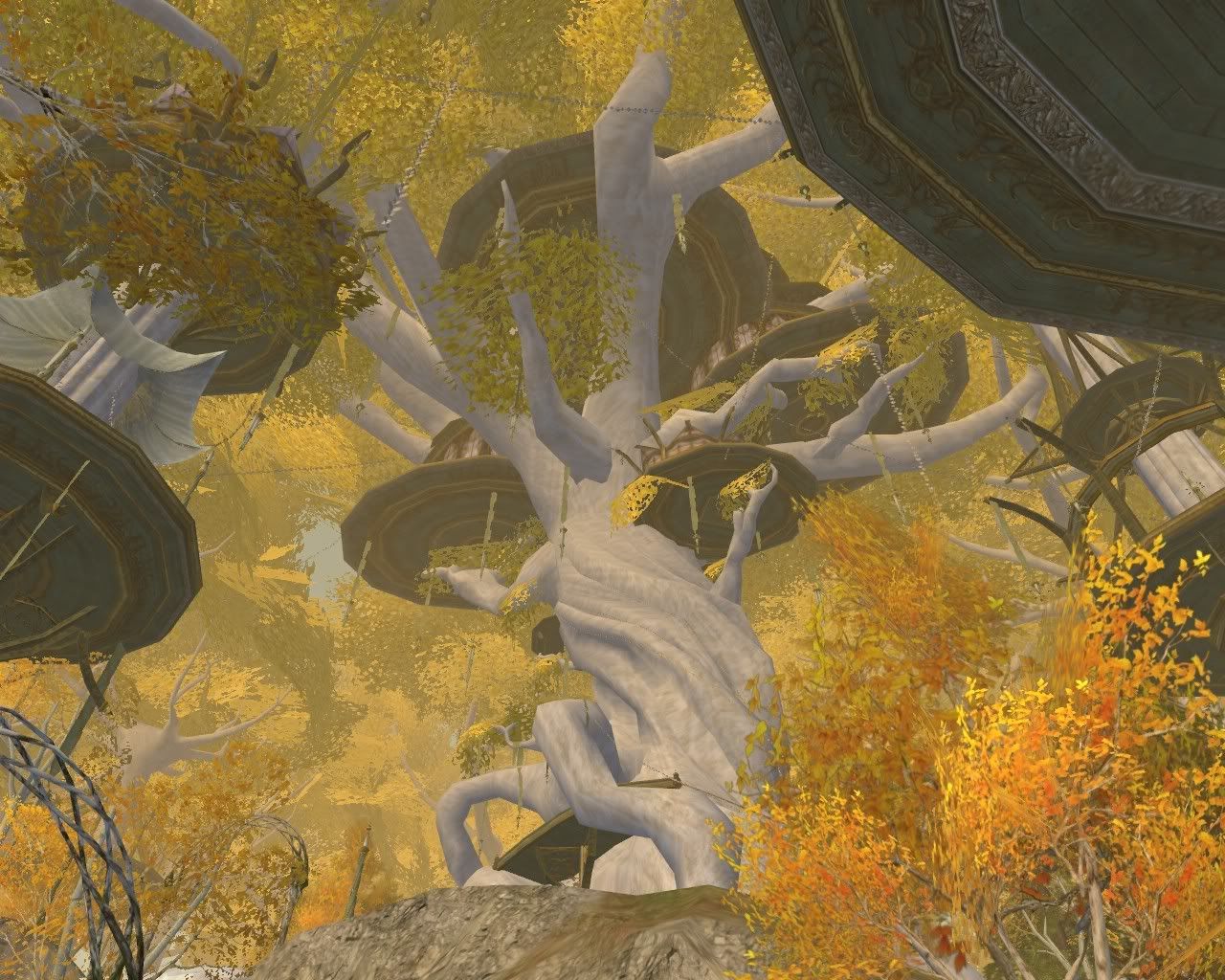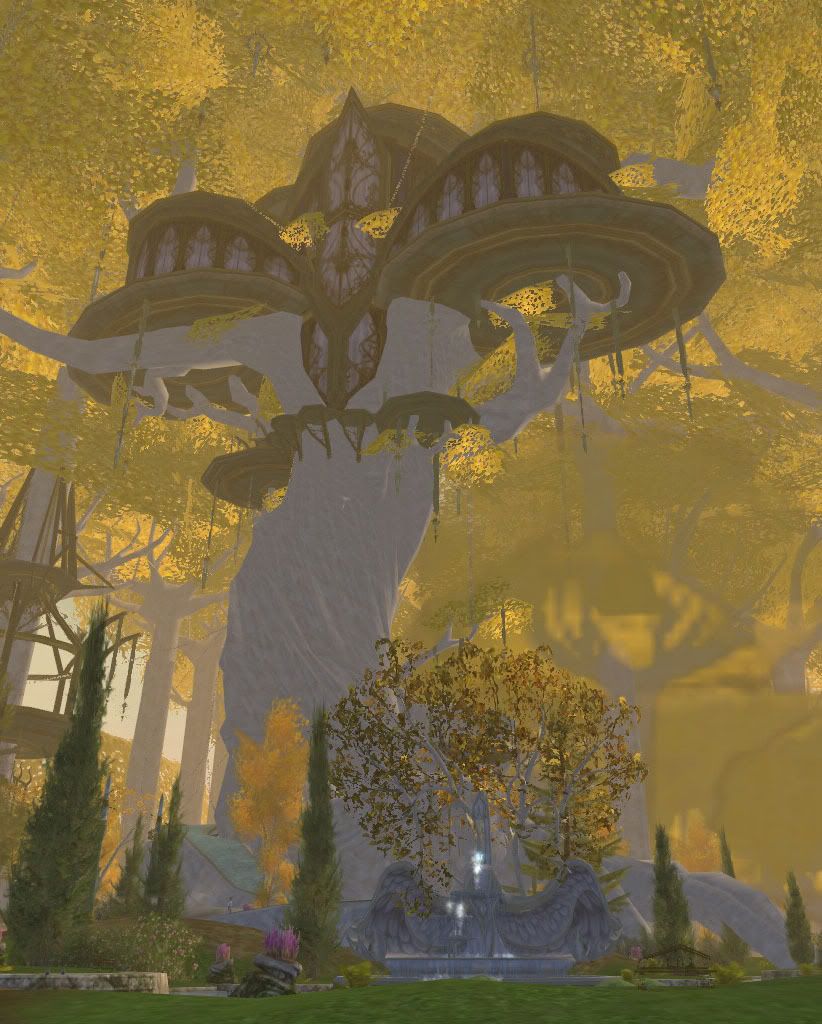 Original image can be found
here
.