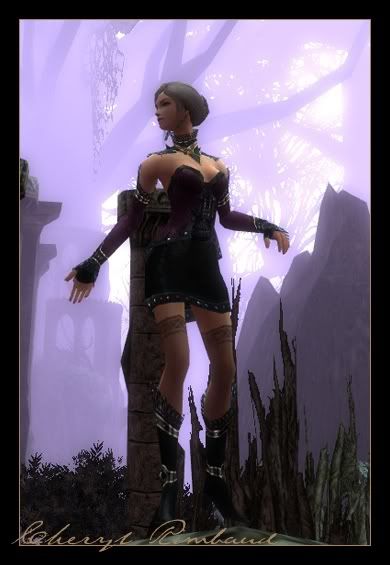 My taste evolves... into more and more prestige and... well... show-off ;)
Somehow after 18 months of gameplay I suddenly decided I like Mesmer Obsidian Armor and that I want one for Cherrie...
At first I considering farming Ecto for it, but after 3hI've decided that if there's ever was a good way of spending all my loose gold I was lucky to farm in Harvest Temple, this is it... It was only gathering dust in my storage anyway. 4h of buying materials and 1h of beating FoW with Robinnia later, I got my own fresh, sleek FoW armor.
Here's my dress just after being forged and it's maker: