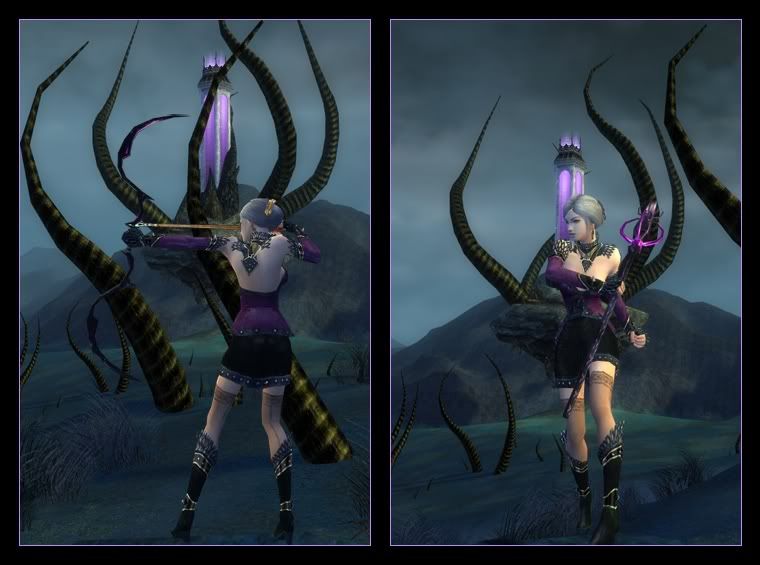 If I am to spend, I'm gonna spend big..!
Tormented Weapons match FoW... and even more, they match Mesmers (Tormented Staff dealing chaos dmg... perfect match!).
So, thanks to Robin (again..!), I could afford one such baby and fully admire the beautiful ornaments on the head...
...as well as a matching longbow for luring. I love sets!
Gods, I'm spoiled, ain't I....