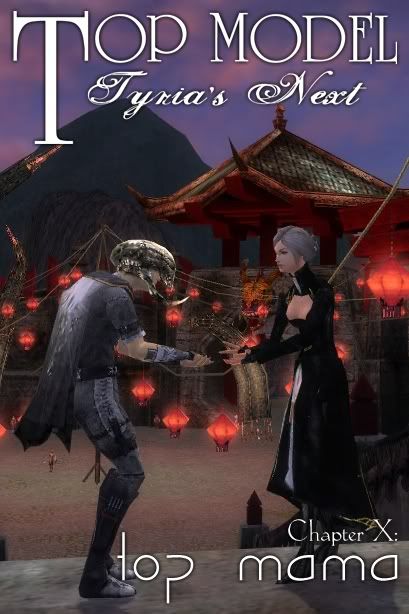 Dragon Festival 2007, fruitful event it was!
While running around doing all the festival stuff, I got an idea for one TNTM assignement I neglected: Tyria's Next Top Mama. Cherrie really couldn't find a good co-model for that, until... she saw a little masked assasing dancing in Shing Jea. The lowest possible height, at first she tought 'Wow, Mini Vizus can dance..!", but than she realised it's in fact a player with the lowest possible height chosen. So... we had a 'child' co-model and a great fun during a shot ment to represent mama and her offspring - dressed as an evil Scythe of Chaos - having fun during the fest :)
Actually, this almost killed my PC... I run 2 clients
simultaneously , one in full-screen and max details to make this one.... I thought my CPU gonna past out...