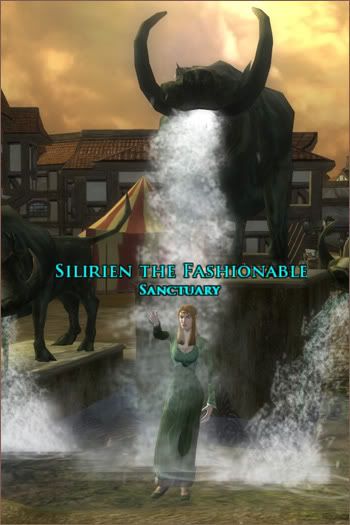 Luilloth: 'I couldn't help but notice that lovely ensemble you're wearing. I would go so far as to call you Silirien, the Fashionable!'
Not that it comes with any supprise to me, it's aparent that my (virtual) fashion choices have always been flawless..!
So Sil, like most famous top models of real world, decided to show herself off while posing in Moddle-Earth most famous fountain in Bree... ;)
You are strongly aware that you only get one chance to make a first
impression, and take great care to ensure that your garments are up to
the task!